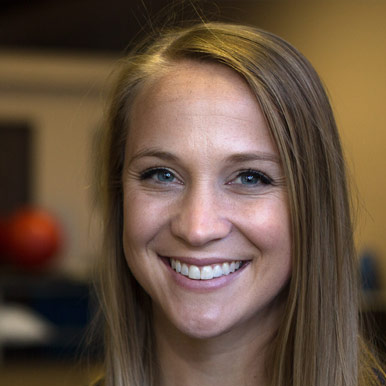 Julie Craner MPT
Physical Therapist
Julie completed her Bachelor of Science, with emphasis in Pre-Physical Therapy at San Diego State University.
She received her Masters in Physical Therapy from California State University, Northridge with honors. While at Northridge, she completed her literature review on "The Optimal Intervention for Patients With Sacroiliac Joint Dysfunction".
Julie has taken Total Motion Manipulation and Kinesiotaping courses for continuing education. In her free time, she enjoys playing soccer, running, hiking, watching sports, and spending time with friends and family.